What's Happening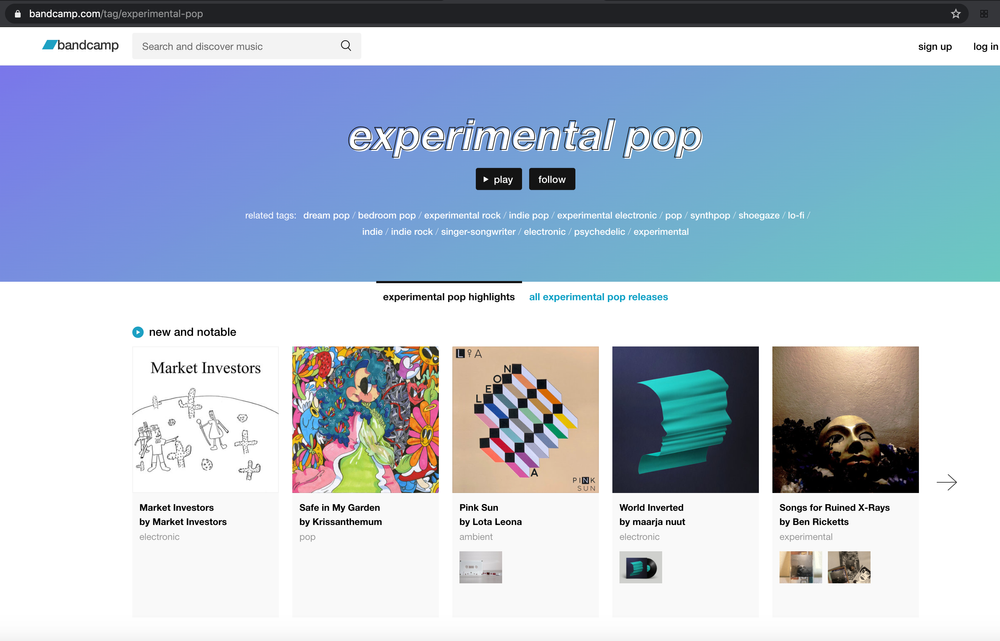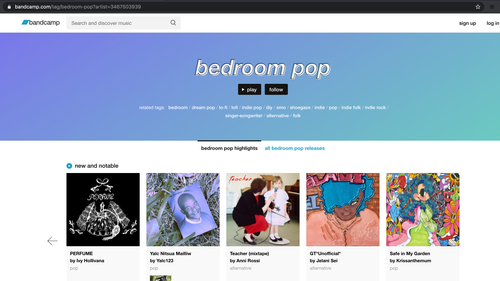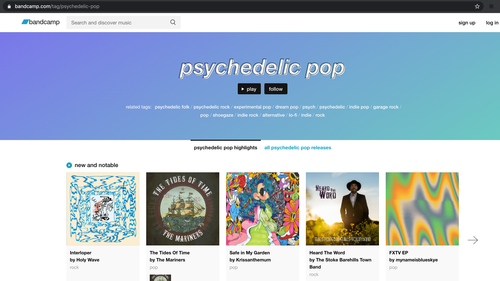 Break Time — Krissanthemum
An interview with Thegreyestates.com about self-care and animal crossing for the nintendo switch
"Break Time is a feature on TGE that explores how those in the music industry practice self-care. For this edition, we're excited to welcome Krissanthemum. She'll release her EP, Safe In My Garden, on 7/3. Bandcamp purchase receipts from ACNH players can be sent to krissanthemumsgarden@gmail.com in exchange for an in game delivery/pick-up of hybrid flowers, wreaths, crowns and more goodies." -Lauren Rearick, The Grey Estates
Artists and Labels Offering Donations, Special Merch, and More This Friday, July 3
daily.bandcamp.com
"This Friday, from midnight to midnight Pacific Time, we're waiving our share of sales to support artists impacted by Covid-19. Below you'll find a list of artists and labels preparing special releases for the occasion."- list selections by Bandcamp Daily Staff
Long Neck Organizes Punx Do Good! A Benefit For The Yellowhammer Fund Compilation
STEREOGUM.COM
"Long Neck's Lily Mastrodimos has organized a new compilation called Punx Do Good! It's a benefit for the Yellowhammer Fund, which provides funding for anyone seeking care at one of Alabama's three abortion clinics. The state's lawmakers recently passed a bill that effectively bans abortion in Alabama. All proceeds from the compilation will go toward the Yellowhammer Fund.
It features a demo of a new Long Neck song, "Halloween Parade" — a new album from the Band To Watch is expected later this year — as well as new songs from Battle Ave, Cave People, Soft Fangs, Dogbreth, NOTCHES, and a ton of other up-and-coming and underground artists. It's 56 (!) tracks in all, and you can name your price for it here or take a sample of the pickings"- James Rettig, Stereogum
Album Premiere: "Boy Tears Comp.Number Five"
getalternative.com
"All tears will be shed with this stacked compilation presented by Stevie Knipe of Adult Mom. The latest rendition of the "Boy Tears Comps" bring together a variety of artists with the intent of raising money for Trans Lifeline, a nonprofit focused on providing resources to members of the trans community via hotline...This comp's lineup could reveal the next great voice of indie rock."- Amanda Starling, The Alternative
Soundcheck: The 20 Best Music Releases Of The Week
Nylon.com
"Now that Knipe has a "bit more pull in the music world," it only made sense to bring back the compilations, not for their peers on the albums but for the next generation. "I realized I have my own community of songwriters around me that has been slowly growing since I started [the series]," they said, and they credit Boy Tears with helping to facilitate that. It's been five years since the fourth compilation, and as Adult Mom presents the fifth—without a personal contribution—a new crop of young artists are demanding to be heard."-  Allison Stubblebine, Nylon
album of the week: number five - boy tears comps.
Thegreyestates.com
"Beginning with sweatin' to the Ladies, a release which featured Mitski and Frankie Cosmos, the compilation series has again returned, unveiling number five. This newest addition to the series is donating all of its proceeds to Trans Lifeline, and features contributions from some of our fave artists. There's plenty of new music here to discover including...another delightfully enjoyable and unexpectedly funky track from Krissanthemum."- Lauren Rearick, The Grey Estates